Shalamar Hospital is proud to announce the launch of its state-of-the-art Breast Center, a flagship clinic of the Women's Health Center.
U.S. Consul General Lahore, Kristin Hawkins participated in the inauguration of the center, which will provide comprehensive breast cancer care to women in Pakistan.
The Center is a one-stop service for all breast cancer related issues for women, including advanced screenings, diagnostic evaluations, and personalized care plans. This center will be linked to health services for women at Shalamar and support the one-stop care delivery model. The launch of the center marks the beginning of breast cancer awareness month and demonstrates Shalamar's commitment to the treatment of this illness.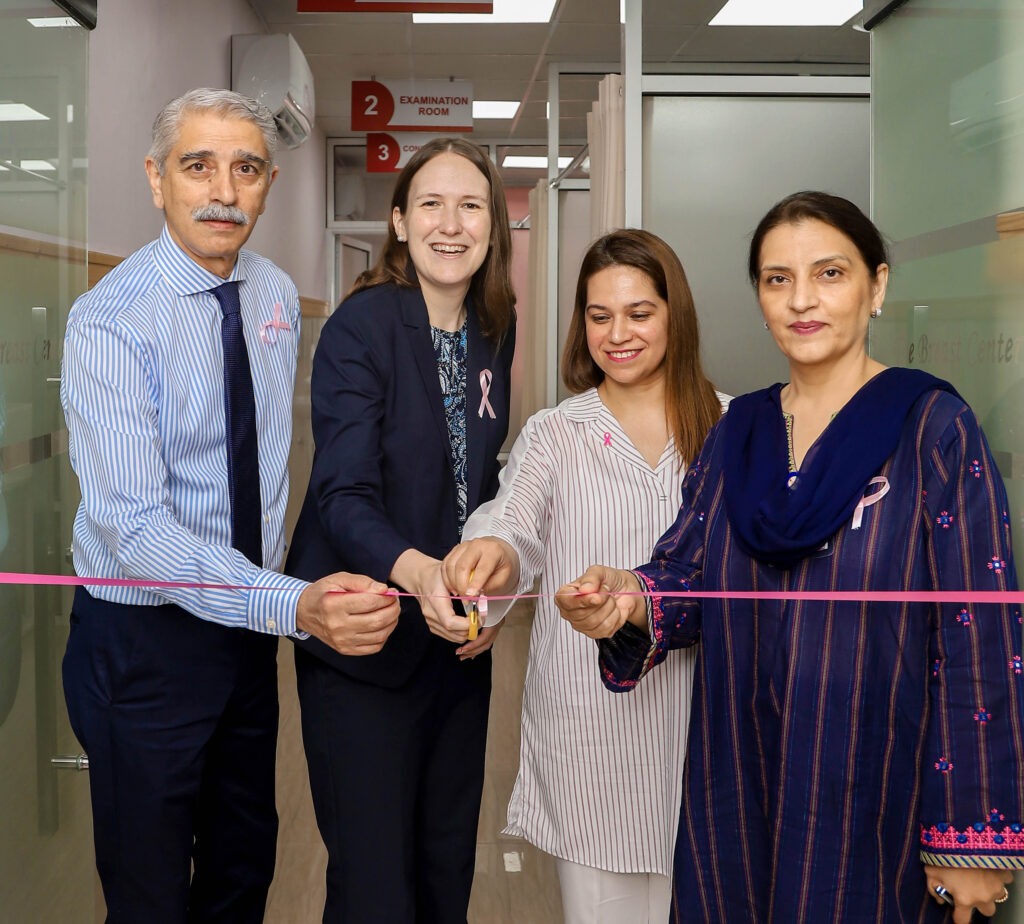 The US Consul General Lahore, Kristin K. Hawkins inaugurated the Shalamar Hospital Breast Centre today. This newly established center will provide comprehensive breast cancer care to women in Pakistan, including screening, diagnosis, treatment, and support.
At the ceremony, Consul General Hawkins stressed the importance of early detection and treatment of breast cancer. Ms. Hawkins also noted that U.S. and Pakistani doctors have participated in exchanges, sharing medical expertise to strengthen both our health care systems.
Mr. Shahid Hussain, Chairman of Businessmen Hospital, also spoke at the ceremony. He highlighted the hospital's efforts to build a Women's Health center to provide affordable health care to all women, regardless of their socioeconomic status.