Shalamar Institute of Health Sciences
Shalamar Institute of Health Sciences (SIHS) is the umbrella organization comprising four Constituent Units viz Shalamar Hospital (SH), Shalamar Medical & Dental College (SMDC), Shalamar Nursing College (SNC) and Shalamar Institute of Health Sciences (SSAHS). SIHS is a Not for Profit organization undertaking various activities for provision of affordable and quality healthcare  as well as provision of  quality education in all spheres of healthcare. Shalamar Hospital encompassing all clinical disciplines and 24/7 Emergency provides prompt and efficient medical treatment to thousands of patients annually. SMDC is one of the best medical colleges in private sector and enjoys the reputation of a premier medical education facility in the country producing quality medical professionals. SNC fulfils the vacuum of well trained and compassionate nursing staff while SSAHS imparts quality education in all spheres of allied health sciences.
The overall vision of SIHS can be summed up as providing the best healthcare facilities to its patients, set highest standards of personalized, specialized, accessible and cost-effective medical care keeping pace with the latest medical advancements. The teaching Institutions are to strive to be the centre of excellence in quality education with emphasis on research, ethics values, compassion and innovation.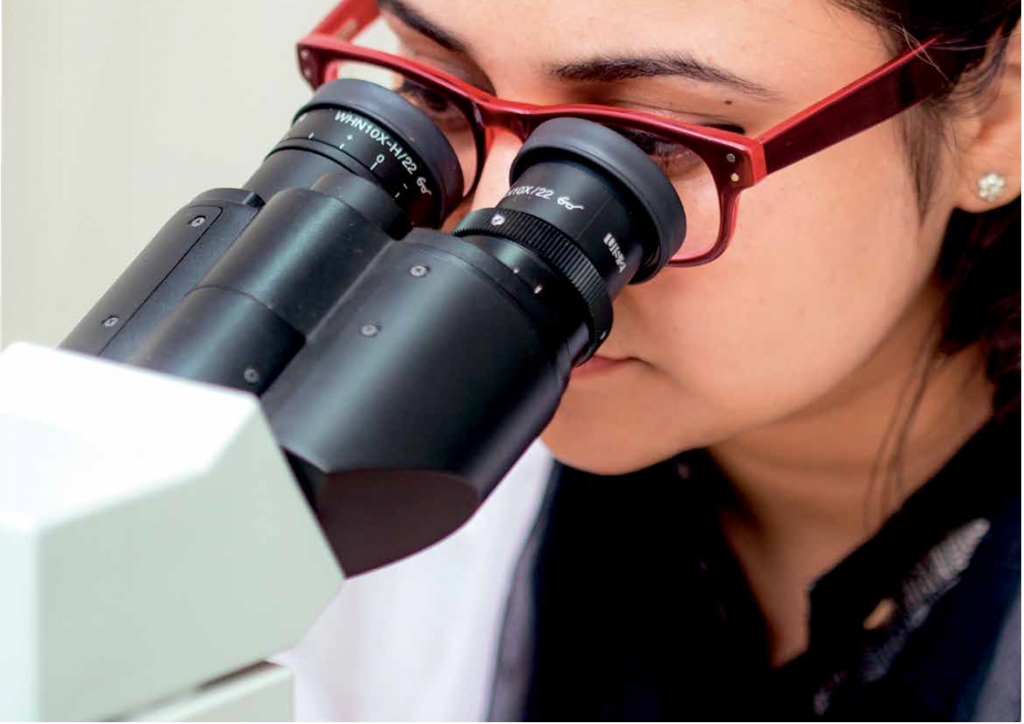 Constituent Units of Businessmen Hospital Trust
Shalamar Hospital was established in 1982, by eminent industrialists and philanthropists among them Syed Babar Ali to serve the disadvantaged community of Northern part of Lahore by providing them quality affordable and subsidized treatment. A 500 bed Tertiary Care Teaching Hospital today stand with 24 departments of all major clinical disciplines equipped with most modern medical equipment. 474 highly qualified doctors with equally competent para-medical staff are committed to take care of almost 700,000 patients annually.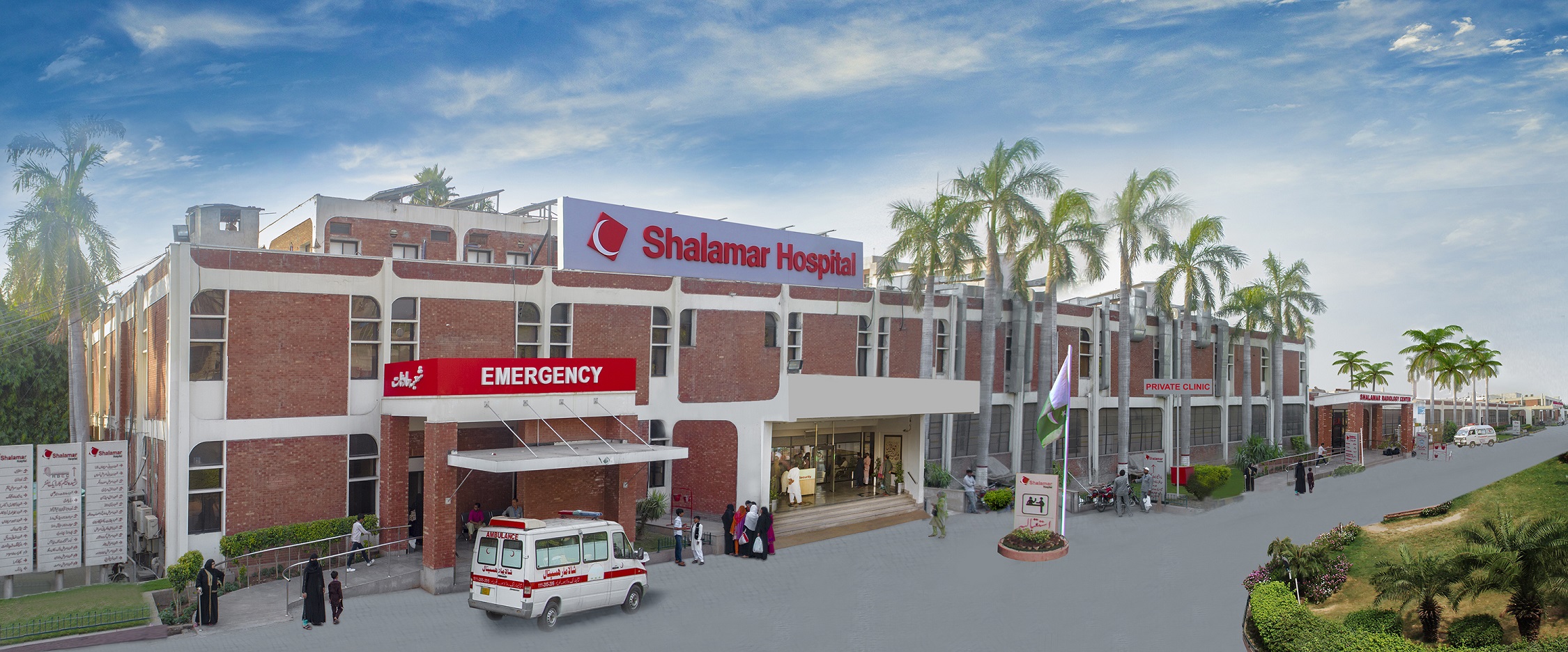 Shalamar Medical and Dental College
Shalamar Medical & Dental College was established in 2009 with an initial intake of 100 Students. A state of the art centrally air conditioned building houses most modern Labs, an auditorium, an excellent traditional and e library with computer lab equipped with latest machines. A medical museum having human models provides real time teaching facility. A highly qualified faculty helps the students, besides teaching basic medical academic subjects, in internationally standard research facilities, ethical training as well as imparts training to produce qualified graduates with ethical, compassionate and skilled qualities. 5 Batches have graduated and with an annual intake of 150 students, the College today has ranked itself at the highest merit amongst other public and private medical colleges.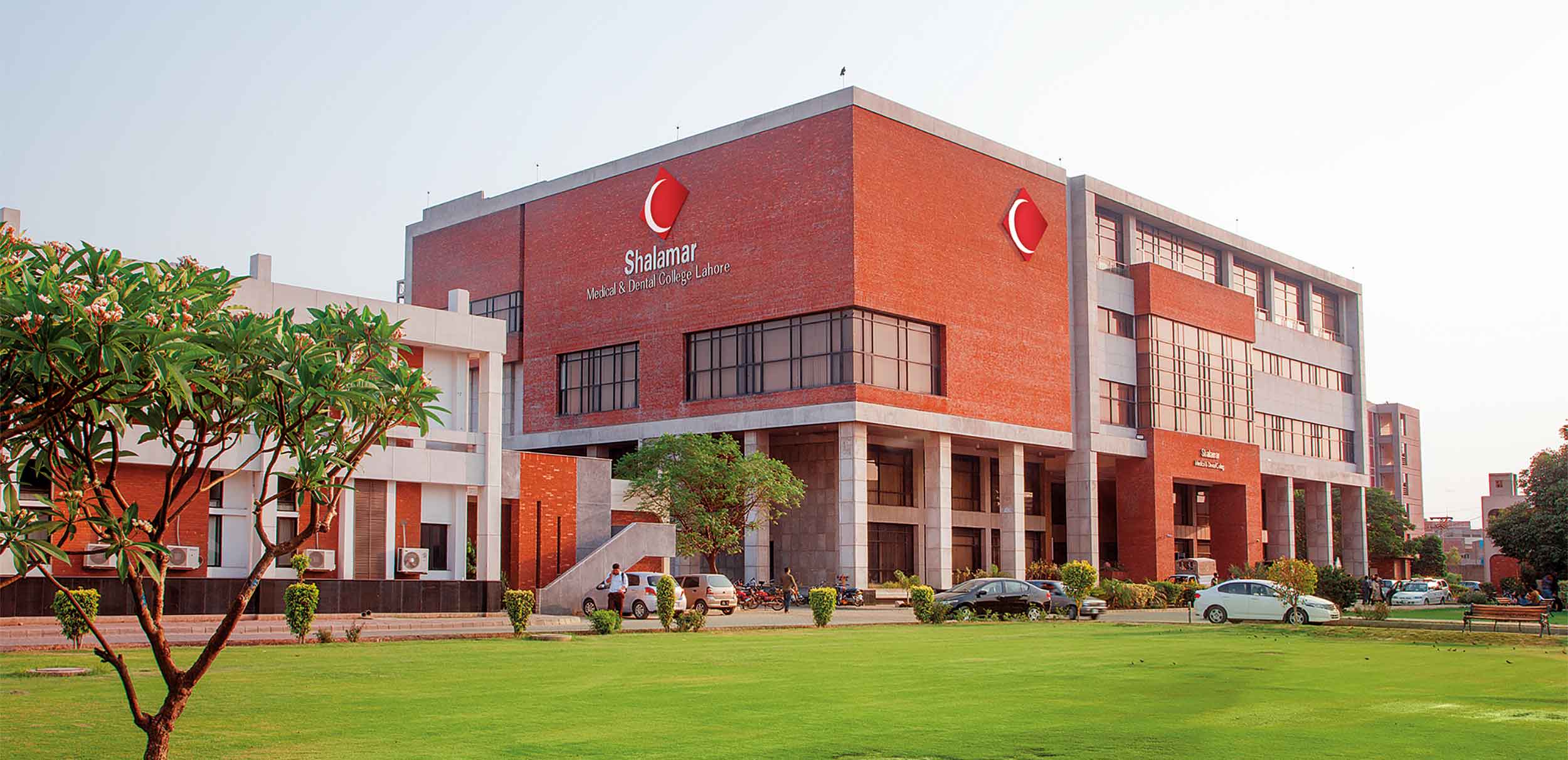 Shalamar Nursing College was established in 2006. A well-established institution with highly qualified faculty and most modern skilled Lab, the Nursing College is running free four years degree BSN course. Affiliated with UHS, the college is also running Post RN and specialized Nurses courses in various disciplines. The college also provides free accommodation to BSN students. The excellent result record in UHS examinations make the College stand out amongst other Nursing Colleges of the province.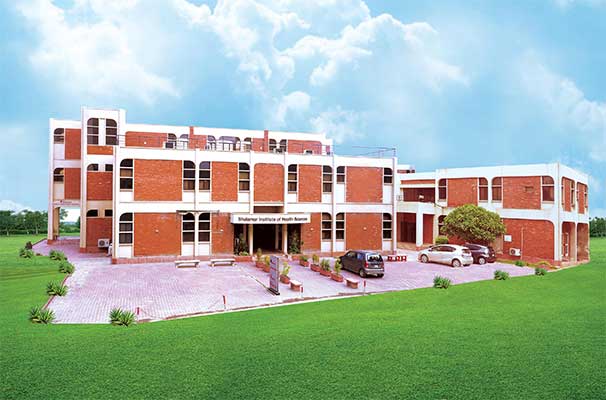 Shalamar School of Allied Health Sciences
Shalamar School of Allied Health Sciences was established in 2005. The School is equipped with state of the art lecture halls, fully equipped skill lab, computer Lab and Library. The School is committed to impart quality technical training and produce qualified technician in the field of allied health sciences by a   highly professional faculty. The School has made its place amongst other Allied Health Institutions of the province in a short span of time by producing high merit students in UHS examinations.